This is a repost for my journo buddy
LeAnne
. Apparently the people mentioned in the blog are fully aware of it, and are even aware of the fact that what they are doing is a sham and should be stopped immediately. One of the best defences we have against this is awareness, so please, if you are seeking a job in Cairo, take the time to read this article, and take care with any new job offers (which you should do even if you're not in Egypt :p).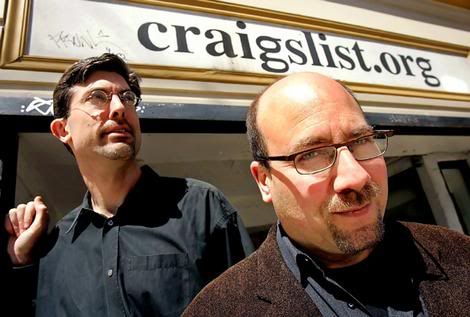 As mentioned on the previous blog, I was waiting to get more information on a scam luring females from other countries for supposedly great jobs in Egypt.
Jane** was looking for a job in Egypt in order to do research for a project. In the meantime, she still needed supplement income in order to finance herself without delving into savings. She looked on Craigslist and was applied for a news anchor position with EZZ Media. Although a Google search will be inconclusive if you search the keywords EZZ Media Egypt.
This particular media segment was supposedly a part of EZZ Steel, a major giant in the steel/mining industry in Egypt, with the contact person even using the name of one of EZZ's executives. EZZ Media was allegedly a start-up station looking to get native English speakers.
Jane came to Cairo where she conducted her interview shortly upon her arrival. On her way out to the Sandpit, she met an Egyptian American who was also interviewing for the same company but as a translator. Both women met with two men named (or at least that's the given name) Ihab Isisi and Ahmed Ghazi. Ihab was very persistent in trying to get the women to meet him after midnight at After 8 in Downtown.
Other jobs that were posted by this falsified company were for translators and assistants to travel to Dubai.
A good friend of mine that is a casting director here even encountered a supposed director attempting to get one of her actresses to come audition for a play. The "director" used a famous director's company and name and continued the ruse. It wasn't until my friend became suspicious and called the actual famous director and found it to be a hoax.
I think the lesson here is to be extremely cautious of "name dropping," as with the two above cases, that seems to be the common theme. Name dropping is like the country's favorite pastime anyway.
As scams and dubious actions such as this happen throughout the world, it is important to use your head. For each potential job, always look up the contact person and company. For instance, if you have been contacted by Drew Brees, HR Dept for Saints Unlimited, type into a google search engine these particular suggestions:
"Drew Brees"
"Saints Unlimited"
Drew Brees HR
Drew Brees Saints Unlimited
Drew Brees Cairo
Drew Brees Egypt
Saints Unlimited Egypt
The quotation marks narrow down your search, but you can just pick some relative keywords to jumble them all together and comb through a higher number of search results. I understand some of you may be reading this thinking that I'm talking to a pre-schooler, but the fact is, many of you don't know or never thought about doing a search. And for the most part, employers are googling you, so I suggest you get on board. Also, make sure to constantly check your privacy settings on sites like Facebook and Myspace as it appears they like to revert to default settings which open up your page and pictures to EVERYONE (and ah hem, no potential employer needs to see you doing a keg stand).
I researched my last employer before accepting the position. I even found blogs that discussed the work atmosphere, which might be helpful if you're trying to decide between numerous offers. The important lesson here is to do all the research you can and if all else fails, use your instincts.
Once again, if it sounds too good to be true – it is,
MOVE OUT OF THE WAY!


* Name changed for privacy purposes