The
other day I posted a blog
about an on-going arrest campaign against the gang responsible for no less than two armed robberies in Hurghada.
The gang involved in the robberies hit pharmacies and supermarkets and made off with not only money but goods. Eye witness reports indicate that they would storm the location with machine guns and automatic rifles, threatening to shoot if people did not comply. This is an entirely new trend for Egypt in the past year, as before the 25th of January Revolution armed robberies were virtually unheard of.
As the revolution progressed and civil disorder spread, a security vacuum emerged that has continued to grow in the past year. This was increasingly evident in Cairo. Police feared heading to the streets due to the animosity that has developed for them over decades of a police state rule. They hesitated to implement law and order fearing that in doing so they would put their own lives at risk. The end result was increasing crime rates as criminals no longer feared the state's system of justice.
I remember the feeling of almost relief that was felt when the police returned to the streets after their absence following the revolution. For me, it felt that 'okay at least some semblance of law and order' will return to the streets. But as I mentioned above, although they were back on the streets the police were extremely limited in their abilities to do their job. Hurghada being a huge tourist town did not feel the security vacuum this created as residents in Cairo did. There were isolated incidents of burglary and the occasional reports of guns fired but overall, Hurghada remained fairly quiet.
That is until these past weeks. Violent crime has seen a surge throughout Egypt, and Hurghada was no different. Hearing about the armed robberies in multiple locations, including such neutral locations as pharmacies and supermarkets, created a sense of fear and panic among residents. People were locking themselves in their houses, batting down the hatches as unease spread. Would the police in Hurghada actually be able to do something to put an end to this crime wave?
Thankfully in this story the answer is yes. Police were tipped off as to the whereabouts of the gang. Located in multiple suburbs of Hurghada, the raid carried out targeted these multiple locations at once. The end result was the arrest and detention of numerous members of the group and the seizure of weapons and stolen goods.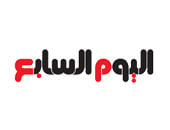 Police document the goods seized on the criminals


Image courtesy of Youm7
To read more on these arrests specifically, click
here
. The link is in Arabic, but Google Translate will allow you to get the gist of the story.